Canvio® Slim III Portable Hard Drive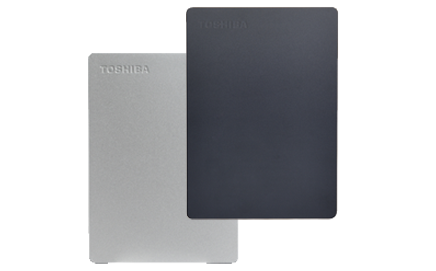 The new Canvio® Slim puts up to 2TB of external storage and several useful features into the palm of your hand. The sleek, sand- blasted smooth aluminium chassis is an epitome of elegance and beauty.

Simply connect the Canvio® Slim to your laptop or desktop PC to store, backup, access and share files, backup and share digital content from any location is that easy.