A technology differentiator that is "Designed in Japan"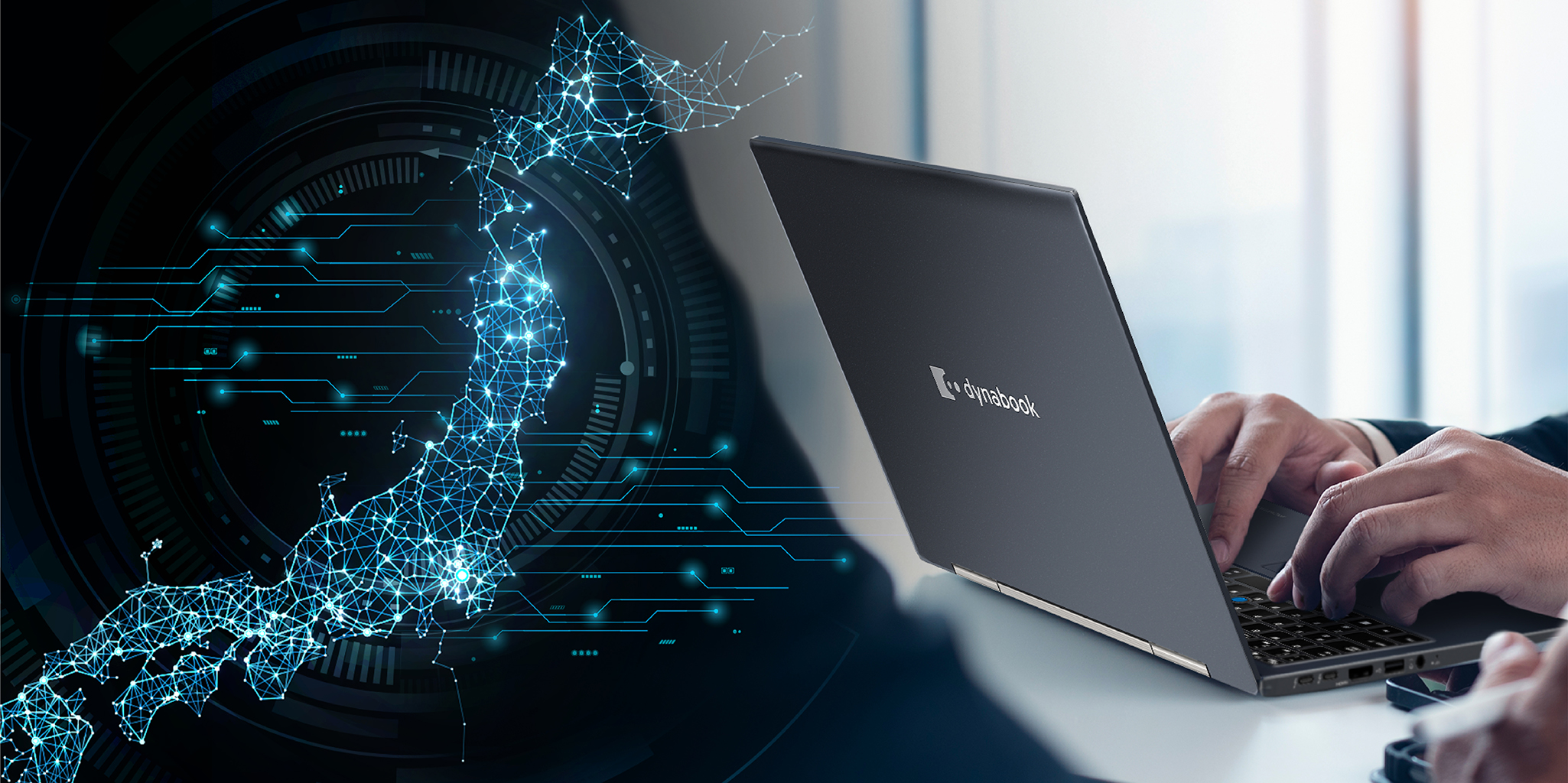 Japan – the country that gave the world pocket calculators, bullet trains and LED lights, is still one of the most innovative and technological advanced nation in the world. As the world's third largest economy, Japan is a leader in industrial and technology power, particularly in the automotive and consumer electronics industries. Being one of the first countries that understood the power of technology, Japan embraced its benefits early in time and invested in technological power, leveling up as one of the world's best laptop producers and brands.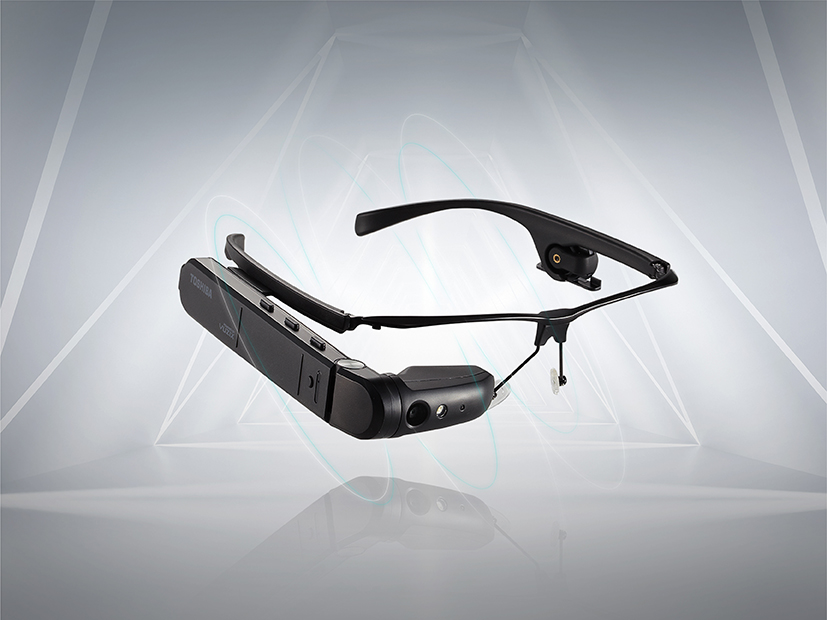 Designed and engineered in Japan, the Dynabook brand is well established in Japan and represents more than 30-years of award-winning products featuring a wide variety of world's first technological innovations – from the industry standard laptop in 1985 to dynaEdge™ AR Smart Glasses in 2018. Despite the fact that their designs are straightforward and minimalist, Dynabook's business laptops gets the job done anytime, anywhere and they have unparalleled attractiveness that will meet your needs. If you are looking for a quality, long-lasting Japanese brand laptop, we got you covered.
THOUGHTFUL DESIGN MAKES A DIFFERENCE
As the world races towards a net-zero emissions era and concerns about climate change is ever-increasing, consumers are starting to prioritize sustainable and durable products. To keep up with the durability that the brand is known for, Dynabook goes the extra mile to make sure its business laptops live up to everyone's expectation. Made with all-new Onyx Blue magnesium and aluminium alloy chassis, our laptops are engineered to meet stringent MIL-STD-810H standards for durability. Our keyboards are full-sized with raised tiled keys, including back-lit and spill-proof technology for you to work in the dark effortlessly and help safeguard from small volume of accidental spills.
We use only the most cutting-edge materials to build our Dynabook laptops and have them go through our stringent in-house quality tests. To ensure our laptops meet the global standards, we put them through tests conducted by external certification bodies such as Qualmark and TÜV Rheinland Group. We want you to be able to use your products for as long as they can, going beyond more than just 'getting what you paid for', at the same time helping to reduce negative environmental impacts.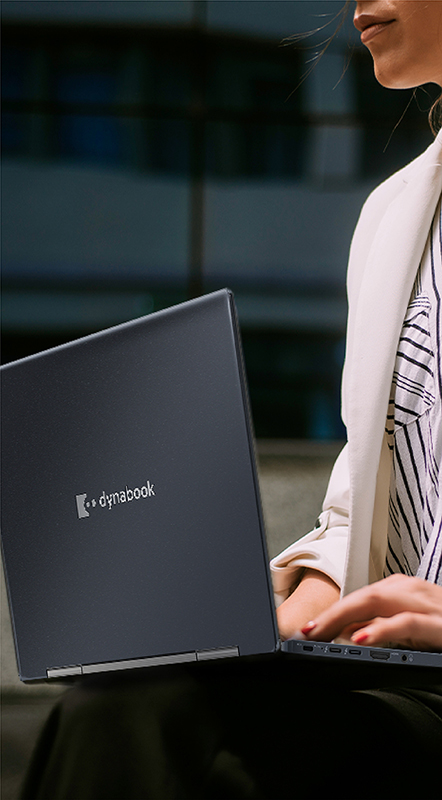 EXCEPTIONAL PERFORMANCE THAT NEVER DISAPPOINTS
In a fast-changing world, there is a need to keep up with times to continue staying relevant and deliver an engaging and exciting customer experience through technology and innovation. Dynabook is engineered to not just meet but exceed the rigorous performance requirements of today's demanding AI technology.
Our latest business premium laptops, like Portégé X40L-K and Portégé X30L-K , have integrated dual-array microphone with AI Noise Reduction to reduce noise quality for crystal clear sound even in a noisy environment. The Portégé X30W-K has integrated Harman Kardon® speakers enhanced with Dolby Atmos® stereo speakers with DTS processing for an ultra-rich sound experience. The IR webcam with AI-enhanced camera features is engineered for boosted collaborative sessions. Powered by the latest Intel® Core™ processor, configurable up to 32GB of LPDDR5 and reinforced with up to 1TB ultra-fast PCle Gen4 SSD storage and Wi-fi 6E, experience massive performance boost and enhanced efficiency as well.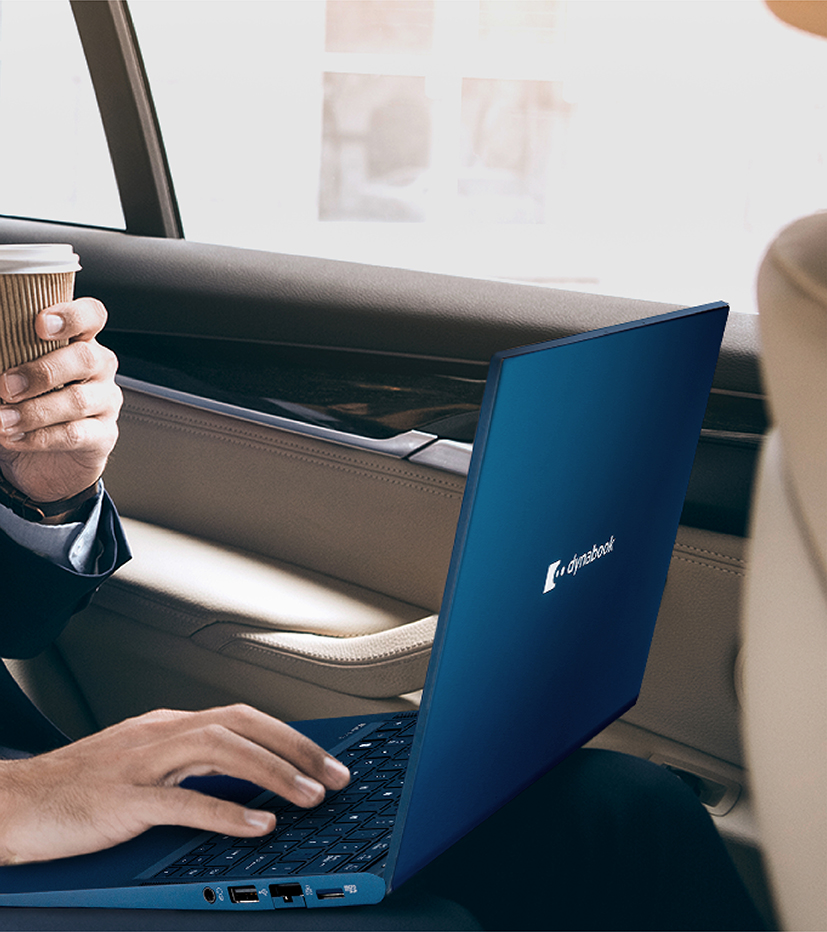 THE ERA OF ULTIMATE PORTABILITY

With the hybrid work model being the new standard, the work-from-anywhere trend will continue to accelerate with remote work becoming commonplace. For businesses to succeed in this new normal, ultra-lightweight and portable yet power-packed business laptops are becoming the essentials.
With weight ranging from 904g to 1.1kg, our laptops are ultra-light and easy to carry around, allowing modern professionals to achieve more on-the-go. A mix of full-size ports, including HDMI, ultrafast Thunderbolt 4 ports, USB-A for seamless adaptor-free wired connectivity. These makes our business laptops a handy device that you can bring anywhere effortlessly, granting supreme portability with aesthetic minimalist design.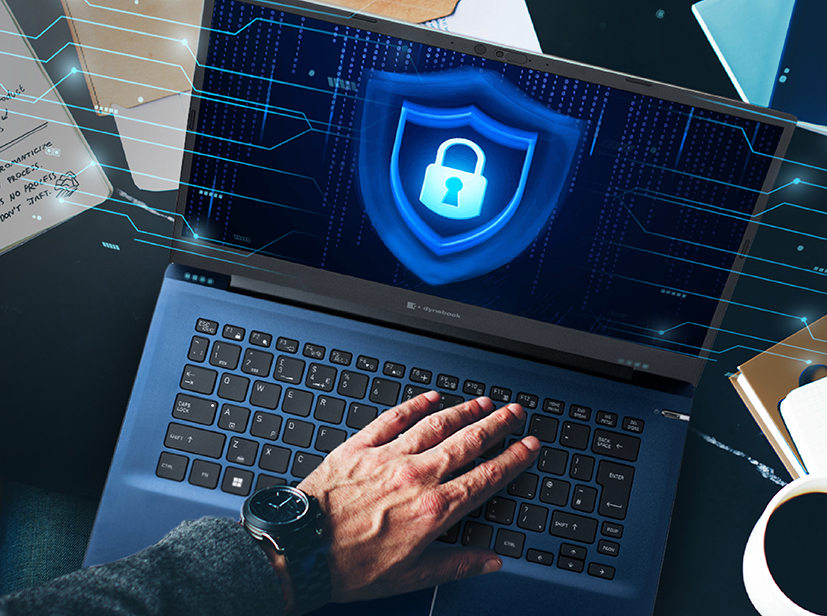 SECURED DATA FROM INSIDE OUT
Dynabook is the only laptop brand with our own Native System BIOS to enhance security which is best suited for your business-critical data protection. Our laptops also support face and fingerprint biometric recognition options and an integrated webcam privacy shutter for convenient advance security and added data protection. Dynabook is also among the most secure Windows PCs in the world, featuring a secure mix of hardware, firmware, software, and identity protection technologies.

POWER BEYOND IMAGINATION
All Dynabook laptops are designed, engineered, and rigorously tested in dedicated Dynabook facilities to deliver greater peace of mind and proven reliability. We adopt a vertical integration approach to drive end-to-end quality assurance. With Dynabook, you can enjoy greater work productivity with world-class quality and reliability, service, and support from industry experts as well as intelligent design with smart features.